COMPANY PROFILE
公司簡介
我們相信好的設計,可以影響人們的生活、情感和心靈。豐聚的每一個人、畫出的每一張圖,都秉持著對設計的熱愛和共同的價值觀。
在家的設計與實踐中,以人文概念為核心,極度重視每個細節,讓人、空間和自然環境的互動能夠更便利、更幸福、更舒適。
We sincerely trust that a well design could affect people's life, sentiment and mind. In Fertility Design, everyone and each design diagram all upholds the passion and the collaborative principle of design. Take the humanistic spirit as the core concept to design and practice of home, and extremely valued the details, so that to bring about the interaction among the people, space and the natural environment can be more convenient, happier and more comfortable.
精湛的施工團隊是實踐設計的基礎,豐聚擁有豐富的空間設計與工程經歷,具備「中華民國內政部室內裝修專業技術人員(設計、施工)證照」、「中國室內裝飾設計師一級高級技師」資格。
An outstanding construction team is the fundament to put the design into practice. Fertility Design has rich experience in spatial design and engineering. It holds the qualifications of "professional technicians (design and construction) certification and license of interior decoration of the Ministry of Internal Affairs of the Republic of China" and "senior technicians of interior decoration designer level I of China".
用心完成每個屋主「回家,轉動鑰匙打開門的期待」。
Diligently fulfill the expectation of 'going home' of every entrustor.
DESIGN CONCEPT
設計理念
家的設計是以人為主軸,將居住者和家人所期待、嚮往的生活空間,與其生命中最熱愛的事物巧妙融合,讓居住空間成為生活態度的延伸,並精準且細膩地以美學形式呈現。
The main design axis of home should base on 'people'. By way of integrating the living space ingeniously, which is expected and yearned by the residents and the families with their most loving affairs of life. Thus making the living space an extension of the life attitude, and precisely presents via the exquisite style of aesthetics.
因為用心傾聽,所以敢保證,我們能夠提供超乎期待的美學設計體驗、嚴控品質的施工團隊、以及白紙黑字的完善售後服務。從細節到整體,讓空間與生活機能緊密結合,賦予空間嶄新的生命力和獨特性格。
Due to listen attentively, we can guarantee of providing the way far expected aesthetic design experience, the strict quality-controlled construction team, and perfect after-sales services. From the details to the whole entity, attempt to intimately incorporate the space and life functions, thence bestow a brand-new vitality and distinct personality of the space.
DESIGN GROUP
設計團隊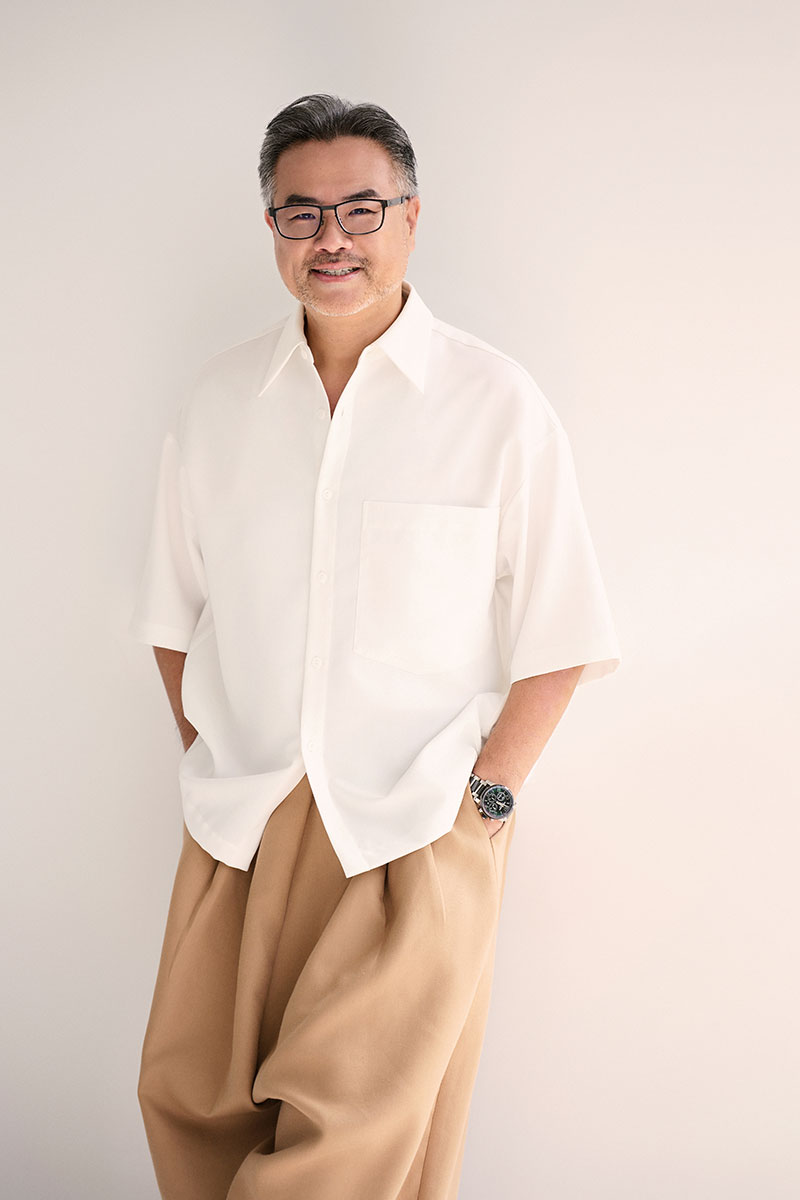 執行總監 /
EXECUTIVE DIRECTOR
黃翊峰
學經歷
逢甲大學 EMBA經營管理研究所 碩士
逢甲大學 室內與景觀設計系
多年來一次次協助業主實現夢想,也激勵著我們一步步向前走。人的生活方式才是居住空間的主角,每個設計細節背後,都有個業主想要完成的夢!
設計總監 /
DESIGN DIRECTOR
李羽芝
每個人對於家的想像都不同,對家的定義也不同,因此每個案子都是全新的嘗試與挑戰。我們一直認為唯有透過傾聽和感知,才能真正去理解屋主期盼的生活樣貌,並能設身處地為屋主設想。